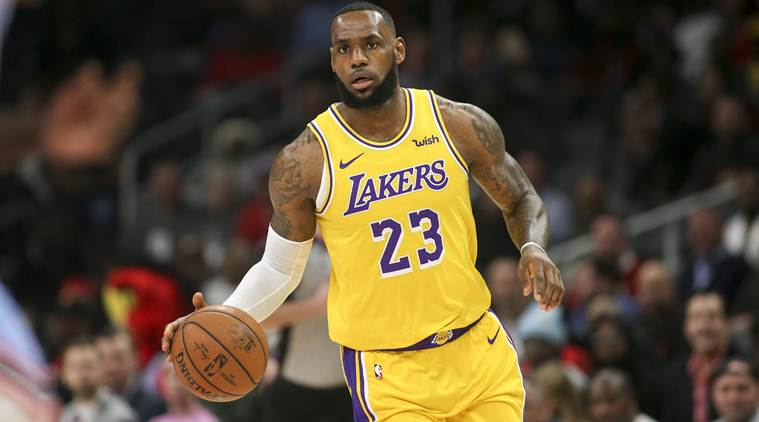 I Los Angeles Lakers si apprestano ad affrontare i San Antonio Spurs, forse senza LeBron James. Lo status della stella gialloviola è passato da probable a questionable in vista della quarta partita stagionale. A riportare la notizia Dave McMenamin, reporter di ESPN.
The Lakers have downgraded LeBron James' status to questionable for tonight because of his sore right ankle

— Dave McMenamin (@mcten) October 26, 2021
LeBron James è in dubbio a causa del problema alla caviglia destra rimediato durante l'ultima gara, disputata contro i Memphis Grizzlies. Il classe '84, nel corso del secondo quarto, è stato sbilanciato da Desmond Bane. Dopodiché, la caduta e diversi minuti di apprensione. Il giocatore ha poi concluso regolarmente la partita ma, poiché si tratta della stessa caviglia che lo ha tormentato a lungo la scorsa stagione, potrebbe essere soggetto a un turno di riposo.
La stagione è appena cominciata e i losangelini hanno assoluto bisogno del loro numero 6. I Lakers devono ancora trovare la giusta quadratura: hanno cominciato il campionato con due sconfitte e sono riusciti a battere i Grizzlies per il rotto della cuffia. Il decollo non può che passare da LeBron James, ma soltanto in perfetta salute.
Leggi anche:
Risultati NBA: Clippers a valanga sui Blazers, prosegue la marcia dei Bulls
NBA, Jaylen Brown punto esclamativo all'overtime: "Se l'avessi solo appoggiata a canestro…"
NBA, sono Curry e Bridges i Player of the Week