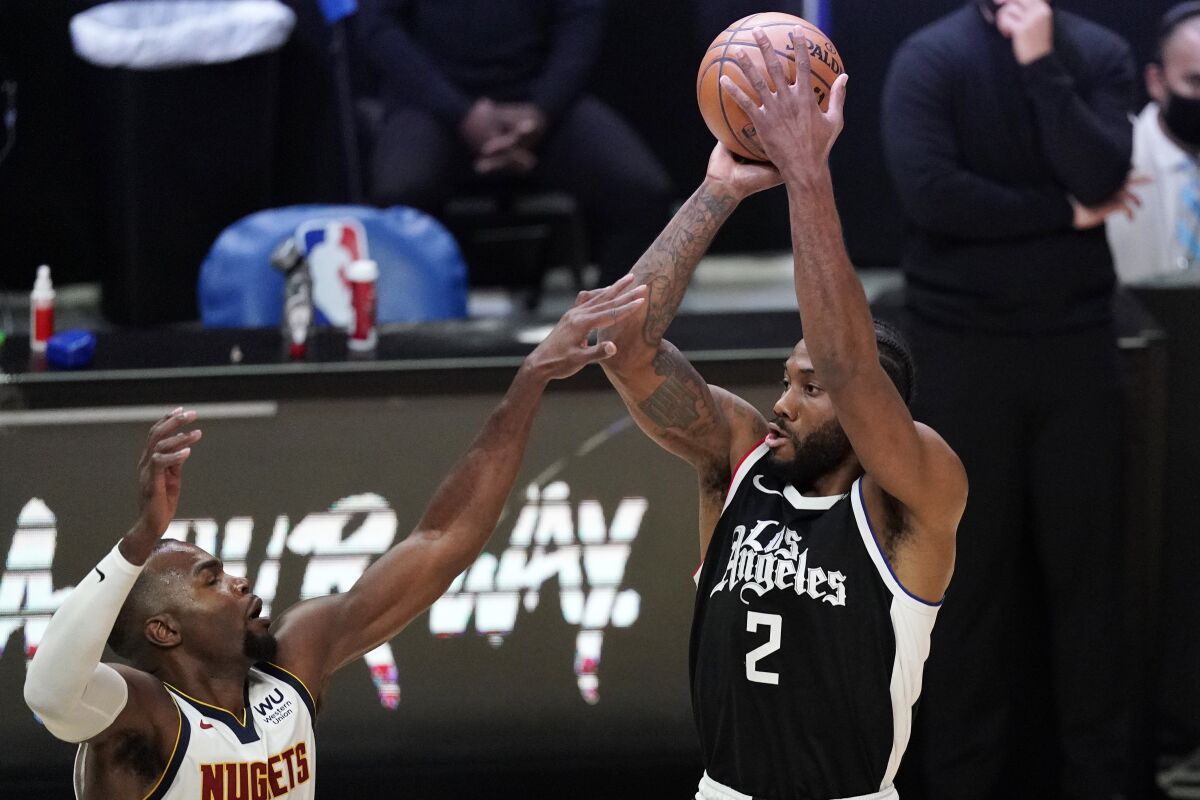 Vittoria casalinga importantissima per i Clippers, che superano Oklahoma 105-127 alla Crypto.com Arena di Los Angeles. Fondamentali per i padroni di casa le prestazioni di Kawhi Leonard (32 punti) e di Russell Westbrook (24 punti) vista l'assenza di Paul George. Ai Thunder non basta, invece, una gran partita del solito Shai Gigeous-Alexander che chiude con 30 punti (10/15 dal campo) e 3 stoppate. Con questo successo i Clippers salgono al quinto posto, uscendo dalla zona Play-in, di una bellicosa Western Conference.
Fantastica partita di Kawhi Leonard: 'The Klaw' chiude con 32 punti, 6 rimbalzi e 6 assist con 4 rubate e 13/15 dal campo in soli 34 minuti sul parquet.
Kawhi went off in the Clippers W. Efficiency.

32 PTS
6 REB
6 AST
4 STL
13/15 FG pic.twitter.com/nce9xUh4Fz

— NBA (@NBA) March 24, 2023
Kawhi Leonard su Westbrook: "E' bello avere una point guard da Hall of Fame in squadra"
Queste le parole del protagonista della serata nel post-partita:
"Speriamo in un veloce recupero di Paul George, noi dobbiamo continuare a muovere il pallone e giocare di squadra. Dobbiamo giocare più concentrati perché al momento ci manca una superstar. Se manca un giocatore come lui, io devo avere di più la palla tra le mani e così tutti gli altri. E' bello avere una point guard da Hall of Fame in squadra: ci aiuta con la sua velocità e la sua energia, giocando su entrambe le metà campo.
Kawhi sulla difesa di Lu Dort:
"Non leggo e non sento quello che dicono i giornalisti: sono persone che parlano ma non giocano a basket"
Kawhi Leonard on the "Dorture Chamber" talks:

"I didn't hear it. I don't read it… It's just people talking who don't play the game."

(via @joeylinn_) pic.twitter.com/7GLo4pkjkY

— Hoop Central (@TheHoopCentral) March 24, 2023
Leggi anche:
NBA Playoff 2023: squadre qualificate, accoppiamenti, tabellone
Lakers, LeBron James punta a rientrare per fine regular season NBA, ma smentisce rumors
NBA Rookie Ladder 2023 – Episodio 5