I Cavs in versione Halloween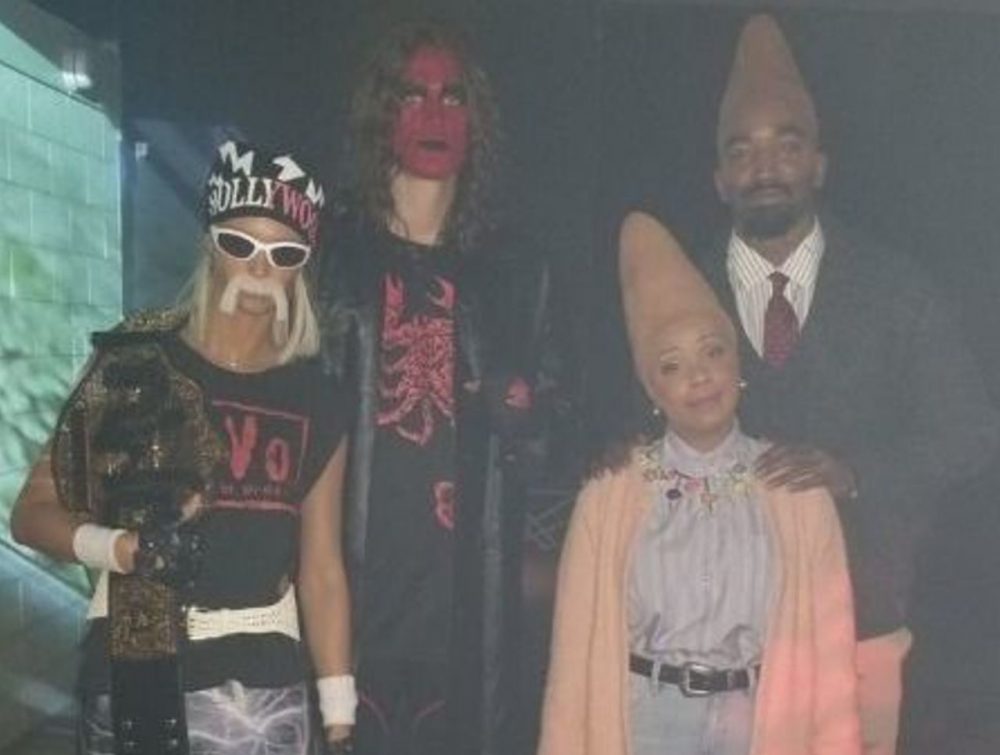 Negli Stati Uniti tutti, ma proprio tutti, celebrano con passione e fantasia la festa di Halloween. I Cleveland Cavaliers hanno deciso di festeggiare insieme, con tanto di famiglie al seguito.
Non sono mancati look stravaganti e travestimenti improbabili. Andiamoli a vedere insieme in questa carrellata.
The man of the honor is here! @KingJames aka Pennywise! pic.twitter.com/mQRXb4S0s3

— DJ Steph Floss (@djstephfloss) October 31, 2017
Lo riconoscete? Quasi impossibile. LeBron James in versione Pennywise difficilmente ce lo saremmo riusciti a immaginare.
Isaiah Thomas, in attesa del debutto in campo, ha scelto di interpretare Eazy-E.
Anche Kyle Korver, Dwayne Wade e J.R. Simth non si sono fatti scappare l'occasione di farsi immortalare.
YOOOOOO @TheRealJRSmith and @kevinlove are killing it!!!! pic.twitter.com/D9mfIdqdtu

— DJ Steph Floss (@djstephfloss) October 31, 2017
. @KyleKorver AMAZING!!!! pic.twitter.com/vLpwR6L8CX

— DJ Steph Floss (@djstephfloss) October 31, 2017