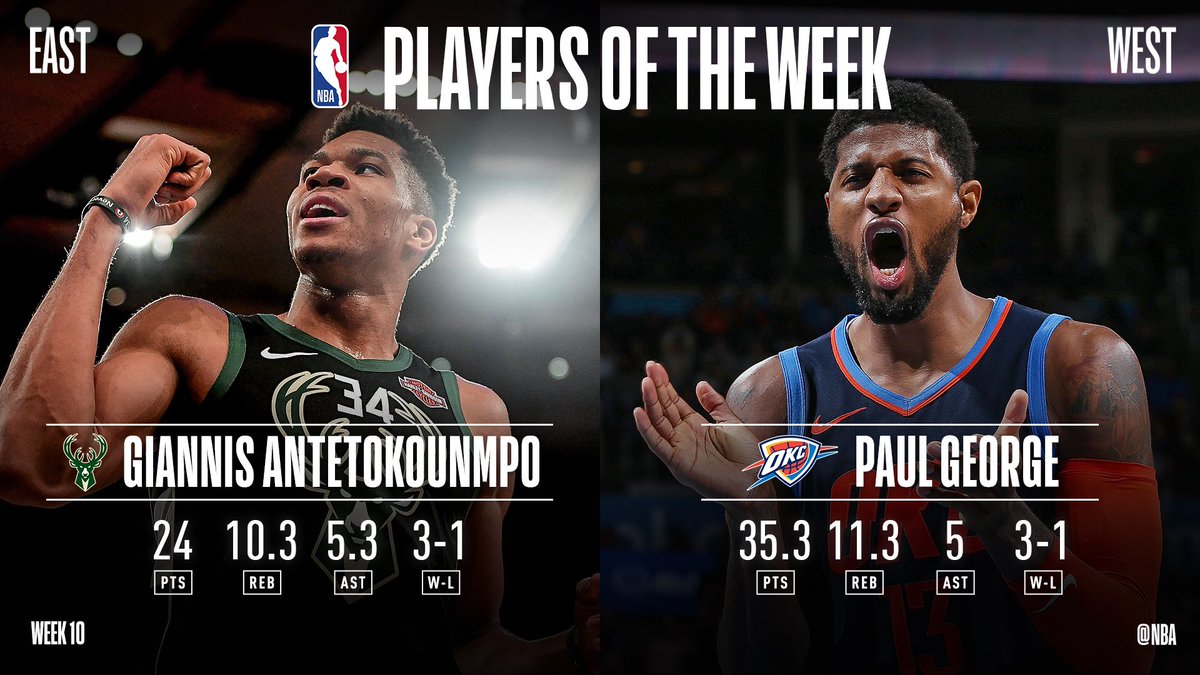 Giannis Antetokounmpo e Paul George sono stati nominati "Players of the week" rispettivamente per la Eastern e Western conference.
Il giocatore greco, che milita nei Milwaukee Bucks protagonisti della Eastern Conference, sta viaggiando in stagione con un ottimo 26.2 punti di media, 12-8 rimbalzi e 6 assist per partita, tirando con un ottimo 58.3% dal campo.
I Thunder, squadra di Paul George, hanno un record simile ai Milwaukee Bucks e si piazzano momentaneamente in terza posizione nella Western Conference. L'ex Pacers sta mantenendo una media di 26.2 punti e 4.4 assist per partita, tirando con un ottimo 45.5% dal campo.
Parti in viaggio con noi a Miami dal 21 al 28 marzo: due partite NBA con Fan Experience (riscaldamento da bordocampo e meet & greet) e una bella vacanza a South Beach!
SCOPRI L'OFFERTA DI LANCIO SU LESGOUSA.IT